About Us
Message from the Headteacher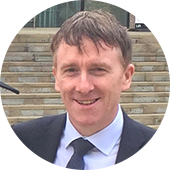 Welcome to Brookfield Community School. This is a very popular, over-subscribed school in a pleasant suburb to the west of Chesterfield, close to the Peak District National Park. We currently have 1300 students, including a vibrant sixth form. This is a school with a rich history and a reputation as a truly inclusive school and one which places great value on academic achievement. An extensive extra-curricular offer for all students is another defining characteristic of the school. We have a strong and discernible ethos based around high expectations and impeccable behaviour. We expect a lot from our students in every area of school life. Celebrating academic achievement is a very significant part of what we do and the school has very strong excellent results at GCSE and A level.
At Brookfield we recognise the vital role that education can play in the lives of young people. Education should be an extremely rich experience - an experience in itself and not just a preparation for the next stage of life. Our mission is to develop confident, articulate, resilient and well-qualified young people who are empowered to change the world. The school, in terms of its academic outcomes, performs well, but it is our aim that the school is in the top 10% of schools nationally, and one with a regional and national reputation for the quality of the high-quality, rounded education it provides.
In March 2019 Brookfield formally joined Redhill Academy Trust. This represents an enormous opportunity for the school. The principles at the heart of Redhill are in line with those of the school. These are based on high expectations for all students, the value of academic achievement, high quality teaching and learning and the importance of widening students' experiences. Staff at Brookfield are working closely with Redhill and benefiting from the support the Trust offers, such as participation in subject networks and bespoke training programmes. Brookfield staff are already contributing to the wider support that Redhill offers to other schools.
This is a wonderful school with outstanding students, supportive parents and dedicated staff. This enviable combination is a key reason behind the success – and enormous potential – of Brookfield Community School.
Keith Hirst
Headteacher
Our Aims
To create opportunities for all young people, regardless of needs, to develop their full potential.
Brookfield aims to be a school where commitment, participation, involvement and achievement are expected of all.
A school where Learning and Teaching are at the heart of what we do. Where there is a high level of challenge in classrooms, but where there is still room for laughter and fun. Where teachers seek to innovate and ideas are welcomed as the natural currency of learning. A school where everyone is passionate about learning.
A school where there is clarity of purpose. Where students know what their objectives are and all positive pursuits of those objectives are rewarded – high levels of attendance, positive behaviour, effort or attainment.
A school that knows what each student is capable of and seeks to ensure that every student has the opportunity to enjoy achievement. Where information regarding student progress is shared regularly with learners and with parents. Where students are encouraged to be responsible for their own progress.
A school that is in the heart of its community and aims to communicate positively and directly with it. A school that recognises that in all policies and procedures, simplicity is a virtue.
A school that recognises mistakes as part of a learning process – a school where everyone has the desire to succeed but the courage to fail, and praise and encouragement are the natural currency between staff and students, students and their peers and staff and their colleagues.
A school where students value and support each other, and regularly join together to help others. Where students are encouraged to make a positive contribution to their community.
A school that is alive with creativity – sport, art, drama, music and song, language, experimentation, understanding, empathy, warmth and fun. A school that promotes the health and well-being of all and the development of the whole person.